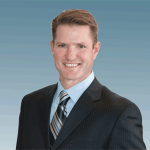 Michael  L. Glass is a co-founder and member of the law firm of Stone, Glass & Connolly, LLP.  He was born and raised in Miami, Florida.  He now resides with his family in Jacksonville, Florida.  He graduated from Florida State University in 1991 with a degree in Finance and then earned his Juris Doctor Degree from St. Thomas Law School in 1995.
Mr. Glass has practiced law for 19 years.   He focuses his practice in the areas of civil litigation with an emphasis upon insurance defense matters including premises liability, product liability, professional liability, commercial litigation, contract disputes, employment/civil rights, construction defect, trucking accidents and automobile negligence.
He started his career as an Assistant State Attorney in Miami, Florida where he tried over 50 misdemeanor and felony jury trials.  As an active trial lawyer, he has tried civil cases before judges and juries in Miami, Ft. Lauderdale, Gainesville, Palm Coast, Ocala, St. Augustine, Jacksonville and Tallahassee.   He has obtained numerous defense verdicts and favorable results for his clients, including awards of attorney's fees and costs.
Mr. Glass continues to be an active member of the Florida Defense Lawyers Association and he conducts seminars in the areas of Florida defense litigation and personal injury defense.    He is admitted to practice law in state court and in the United States Middle District and Northern District of Florida.
Contact Michael L. Glass.